Exercise Program Tips from our Physical Therapists!
January 21, 2016
F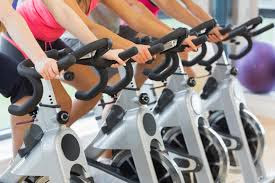 oothills Physical Therapy and Sports Medicine Center has a passion for helping the community understand fitness and optimal physical function. A lot of people have made resolutions for 2016 and will be or have already been going to the gym, yoga classes, CrossFit and fitness centers.
Exercise related injuries are very common and happen daily to many people. We want our patients to be prepared and to head into the New Year and their new exercise programs with all the knowledge needed for it to be successful and pain free.
Here are a few tips for those of you planning to start a new exercise program or a reminder for those that have an already established exercise program:
Drink plenty of water before, during and after your workout
Do some light walking or jogging to warm up your muscles before exercising
Stretch after your workout
Have proper footwear and workout gear
Do not try to work through pain since this could be a sign of an injury
Use proper form for exercises
Tailor your workout for your body
Set activity goals based on your current physical condition
Cool down after exercising to help return your heart rate to normal
Give your body 1-2 days off a week to rest between workouts
Injuries can happen, no matter how careful you are. If you develop a workout sprain or strain, follow the RICE method to keep your injury from getting worse:

R – Rest the injury
I – Ice the injury to lessen swelling and inflammation
C – Apply a compression bandage to minimize swelling
E – Elevate the injury to reduce swelling

Consult your physical therapist if an injury has occurred
Don't forget we offer a FREE physical therapy consultation, so If you are having any aches and pains that are keeping your from enjoying your new exercise program, current exercise program or this Winter season call us at (865) 573-6458 and we can help you get on track to a healthier and happier you in 2016!